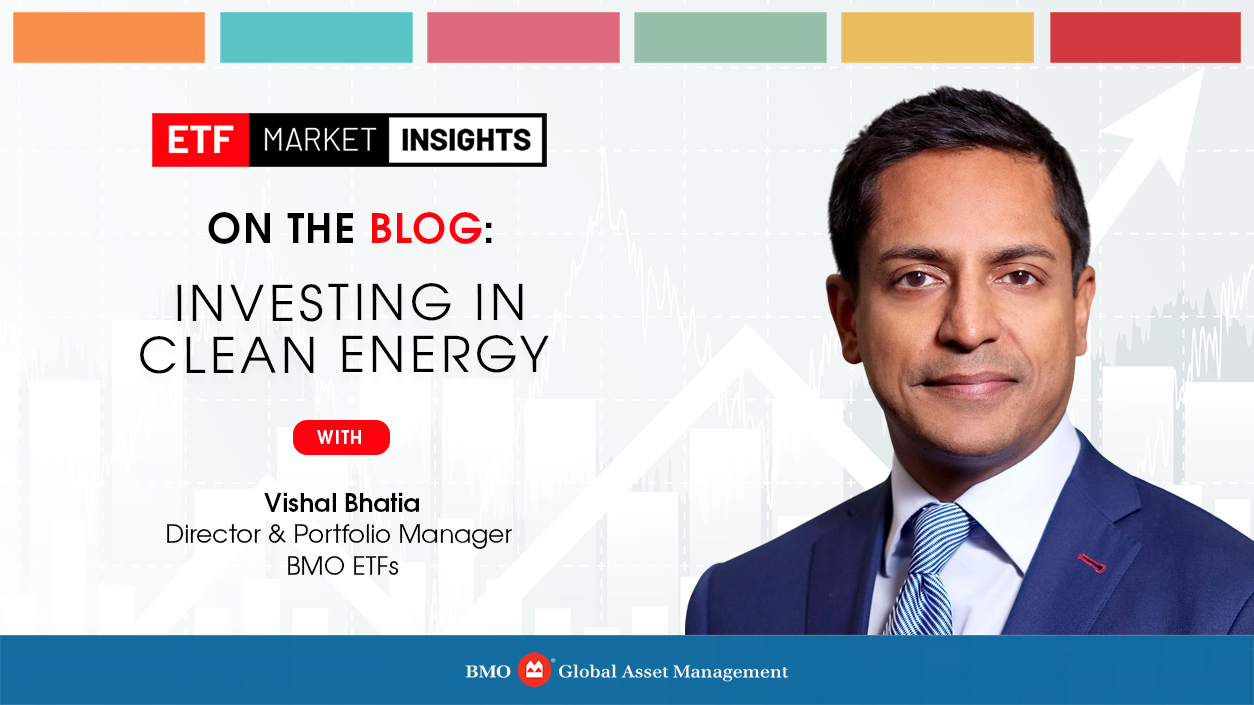 The world is experiencing a significant shift towards renewable energy sources, and investors who recognize this trend can take advantage of a significant opportunity. Not only is investing in renewable energy good for the environment, but it may also present several financial benefits.
Why Investing in Clean Energy could be a Good Opportunity
The renewable energy market is growing rapidly and investing in this sector can provide significant financial benefits. The International Energy Agency (IEA) predicts that renewables will become the largest source of global electricity generation by early 2025, surpassing coal, presenting a significant signal of the long-term opportunity for investors (Source: IEA). In addition, the cost of renewable energy technologies is decreasing, making them increasingly competitive with traditional energy sources. As a result, renewable energy investments are becoming more attractive for governments, businesses, and consumers.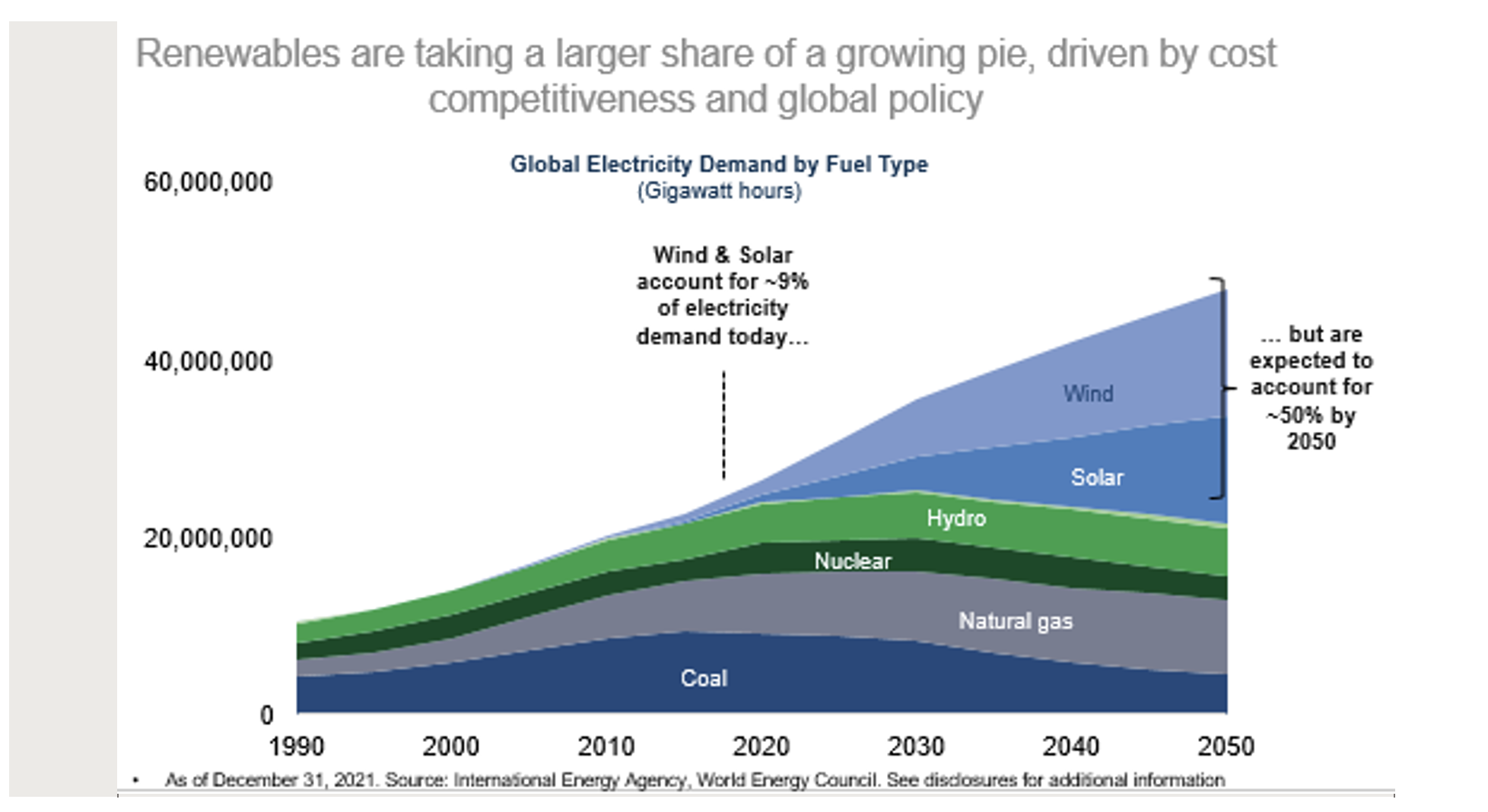 Moreover, investing in renewable energy aligns with environmental, social, and governance (ESG) considerations. As the world becomes more focused on sustainability and reducing greenhouse gas emissions, investing in renewable energy can help to address climate change and promote a more sustainable future.
The Impact of the Net Zero Initiative on the Growth of Renewable Energy
The Net Zero Initiative is a global organization promoting the effort to reduce greenhouse gas emissions to zero by the middle of this century. The shift to net zero has been gaining momentum in recent years, with many countries and companies committing to achieving net zero emissions. This trend is expected to have a significant impact on the growth of renewable energy, as it will require a rapid transition away from fossil fuels towards renewable energy sources.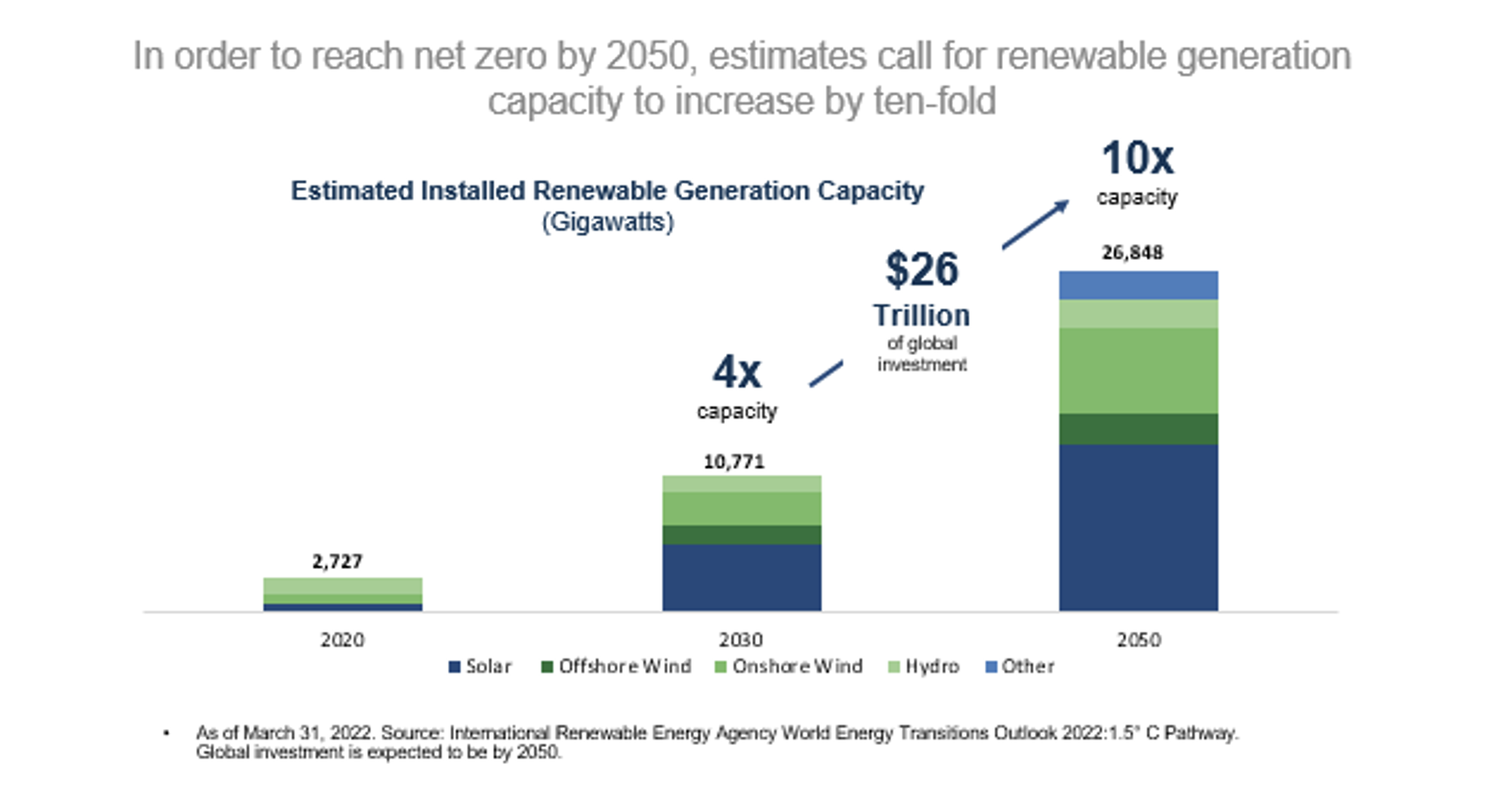 According to a report by BloombergNEF, the net zero initiative is expected to drive $173 trillion in investment in renewable energy between 2020 and 2050. This investment is expected to result in a significant increase in renewable energy capacity, with the report projecting that renewable energy capacity will grow from 2.5 terawatts in 2020 to 20 terawatts by 2050 (Source: BloombergNEF).
Joe Biden's and Justin Trudeau's Initiatives to Support Renewable Energy
Governments are also recognizing the importance of renewable energy and are taking steps to support its growth. In the United States, President Joe Biden has committed to transitioning to a clean energy economy and has set a goal of achieving net-zero emissions by 2050. As part of this effort, the Biden administration has proposed a $2 trillion infrastructure plan that includes significant investments in renewable energy (Source: White House).
In Canada, Prime Minister Justin Trudeau has also made renewable energy a priority. The Canadian government has committed to achieving net-zero emissions by 2050 and has proposed a $15 billion plan in Budget 2023 to invest in clean energy and infrastructure (Source: Budget Canada).
Getting Exposure to Renewable Energy Through Global Equities
Investors who want to get exposure to the renewable energy sector can consider investing in global equities that have exposure to renewable energy. There are several ways to do this, including investing in renewable energy ETFs or selecting individual companies that are leaders in the renewable energy space.
One popular clean energy ETF is the BMO Clean Energy Index ETF (ZCLN). This ETF invests in companies from across the globe involved in the production and distribution of clean energy, such as solar, wind, and hydroelectric power.
While investors can also research and select individual companies that are leaders in the renewable energy sector, given the rapid evolution and growth in the space, adopting an approach to be well diversified across renewable energy sectors and regions may be prudent, which is likely best achieved through investing in a diversified fund focused on the opportunity.
---
DISCLAIMER:

Any statement that necessarily depends on future events may be a forward-looking statement. Forward-looking statements are not guarantees of performance. They involve risks, uncertainties and assumptions. Although such statements are based on assumptions that are believed to be reasonable, there can be no assurance that actual results will not differ materially from expectations. Investors are cautioned not to rely unduly on any forward-looking statements. In connection with any forward-looking statements, investors should carefully consider the areas of risk described in the most recent simplified prospectus.
Commissions, management fees and expenses (if applicable) may be associated with investments in mutual funds and exchange traded funds (ETFs). Trailing commissions may be associated with investments in mutual funds. Please read the fund facts, ETF Facts or prospectus of the relevant mutual fund or ETF before investing. Mutual funds and ETFs are not guaranteed, their values change frequently and past performance may not be repeated.
For a summary of the risks of an investment in BMO Mutual Funds or BMO ETFs, please see the specific risks set out in the prospectus of the relevant mutual fund or ETF .  BMO ETFs trade like stocks, fluctuate in market value and may trade at a discount to their net asset value, which may increase the risk of loss. Distributions are not guaranteed and are subject to change and/or elimination.
BMO Mutual Funds are offered by BMO Investments Inc., a financial services firm and separate entity from Bank of Montreal. BMO ETFs are managed and administered by BMO Asset Management Inc., an investment fund manager and  portfolio manager and separate legal entity from Bank of Montreal.
®/™Registered trademarks/trademark of Bank of Montreal, used under licence.